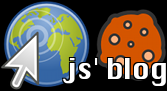 NetBSD on an x200
Created: 16.08.2015 08:14 UTC
I'm currently at the CCC Camp and bought myself a Lenovo x200 beforehand, as I didn't want to bring my MacBook Pro. Since I was in the mood for experimenting, I installed NetBSD on it, as it has been years since I last used NetBSD on a notebook (I'm using it on all my servers for more than a decade, though). To my surprise, everything worked out of the box and works perfectly. I didn't even have to hunt down a firmware for the WLAN chip, everything just worked. I even had hardware accelerated 3D support without any blobs, out of the box. The only thing I haven't gotten to work yet is standby. Well, technically, standby works - I just cannot get out of standby and have to power down the machine then.
I bought the x200 specifically because I wanted to flash CoreBoot on it, The x200 is pretty much the newest machine that works with CoreBoot without any blobs. I got some cables soldered on my SPI flash now and a connector soldered to the other end of the cables (thanks to zaolin!), but I haven't gotten to actually flashing it yet. It will be interesting to see how well the combination CoreBoot + NetBSD works, and if that maybe actually fixes my standby, as CoreBoot doesn't ignore the ACPI standard like Lenovo does. I'll definitely write another blog post once I got CoreBoot running.